Welcome to our club!
Aikido is a traditional Japanese Martial Art. It is non-competitive and suitable for all ages and abilities. It is a means of coordinating body and mind; a way of learning to relax; it is a road to becoming stronger, fitter and more flexible; it is non-aggressive and combines gentle, therapeutic exercise with a powerful system of self defence.
Cardiff University is home to a well-established and vibrant aikido club, enjoying excellent relationships with other clubs across the UK and Europe. We are members of the Fudoshin Aikido Association and affiliated to the British Aikido Board (UK Governing body).
Feel free to explore our website where you can learn more about our club, including where and when we train, our upcoming events, and how to sign up for aikido as a student of Cardiff University.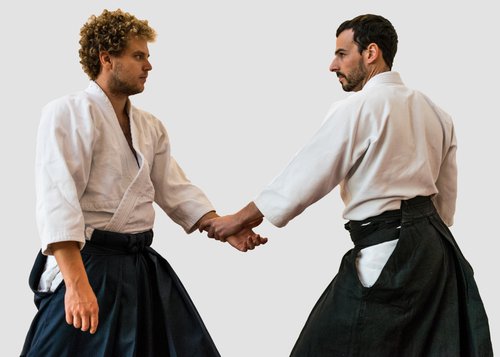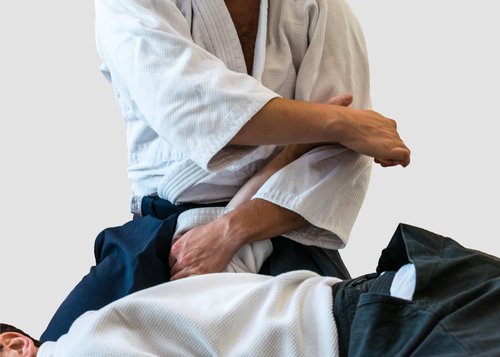 Training with us
We welcome new members and visiting practitioners throughout the academic year. Your first class is always free!
If you are just starting out, any loose-fitting comfortable clothing will be suitable to practice aikido. Sweatpants and an old t-shirt or jumper are fine. Slip-on shoes or flip-flops are handy for moving around the dojo area.
For yours and others' safety, it is sensible to tie back long ​hair and remove any makeup and accessories before practicing aikido.
Please ask one of our instructors if you are thinking about buying a keikogi (practice uniform), as we can source them for you at a significant discount.
Our classes
We train several times a week at locations within the Cardiff area.
Please try to arrive at least 15 minutes early for each class, to allow time to change and make your way to the dojo.